PULASKI COUNTY, Ark. -- The Pulaski County Special School District Board of Education wrapped up the 2020-2021 school year Inspiration in Education Award presentations at the board meeting on May 11, 2021. Each quarter a District employee is selected by his/her peers as someone who is an inspiration to those around them in all areas of the job.
Most recently, Amber Abbott received the fourth quarter award. Abbott is the specialty nurse for the District and led the COVID-19 team for PCSSD throughout the 2020-2021 school year. The superintendent's cabinet selects the winner each quarter based on nominations from stakeholders. Abbott was unanimously selected by the cabinet ahead of the May board meeting.
"We couldn't have made it through this school year without Amber's leadership," said Dr. Janice Warren, Assistant Superintendent for Equity and Pupil Services. "Her patience and desire to keep all students and staff safe during this pandemic has been a blessing for us all."
At the board meeting on March 9, 2021 two educators were awarded the Inspiration in Education Award for second and third quarter. Britney Hickman, assistant principal at Sylvan Hills Elementary, won the second quarter award and Traci Matthews, teacher librarian at Maumelle Middle, won the award for the third quarter.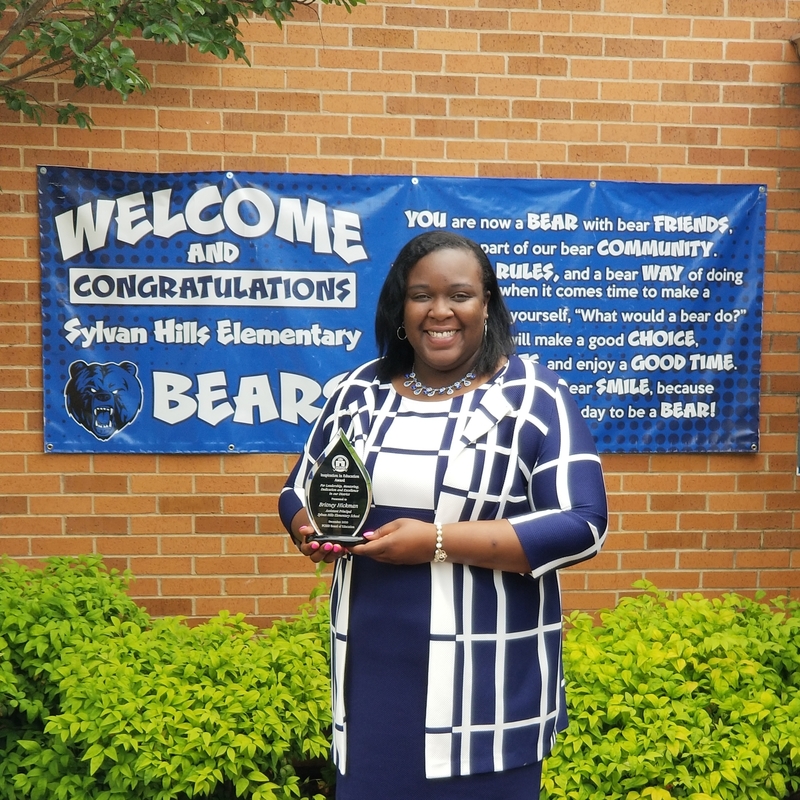 Hickman received two nominations for the award, both from colleagues in her building. Her hard work and willingness to step in to help anyone with any type of problem was pointed out in both nominations. Both also noted how well Hickman interacts with the students at Sylvan Hills Elementary. "Ms. Hickman is a bridge builder," said Erin Thomas, a teacher. "The students here [at Sylvan Hills Elementary] feel comfortable talking to her about their problems."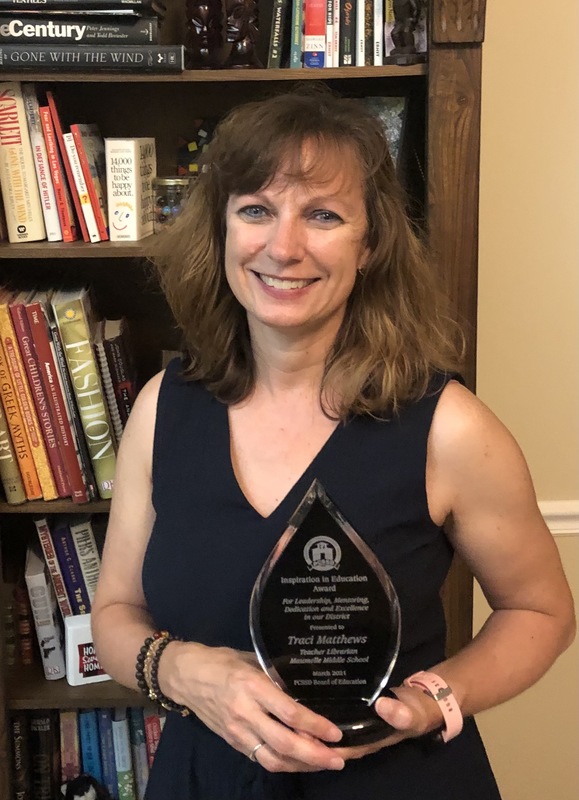 Matthews was nominated by a fellow teacher at Maumelle Middle who stated that she was a "true asset" to everyone at the school. "Mrs. Matthews is a true team player and works hard," said Christie Bingenheimer. "She provides great resources for teachers and students and will drop all she is doing just to help others."
Back in October, Juanita Croon won the first quarter award out of nearly 50 submissions. Croon manages the IT helpdesk for PCSSD. She acts as a liaison between the IT Department and parents, teachers and other departments and maintains inventory of all district technology. [Press release on Croon's award - October 2020]
The Board of Education created the Inspiration in Education Award to honor certified and support staff members who are inspirational to their students or colleagues in their roles at PCSSD. Additionally, the award recognizes employees who exhibit traits including leadership, mentoring, dedication, excellence and effectiveness in their places of work.
The Inspiration in Education award is presented to the winner quarterly in October, December, February and May. Anyone may nominate a PCSSD employee for the award. The applications will be reviewed by the Superintendent's Cabinet for ranking, and the highest scorer will be named the quarterly winner and receive the award from the PCSSD Board of Education.