PULASKI COUNTY (KATV) — Conversations about internet safety have never been more prevalent than in the era of mass virtual learning. It begs the question: how are schools and parents keeping students safe online as they multiply their hours in front of a computer screen?
Nationwide more than 4,500 cases of predators using chat rooms to prey on children are reported each year, but child advocates believe that number to be much higher since most incidents are not reported, and even higher now that so many children are spending their days on the internet.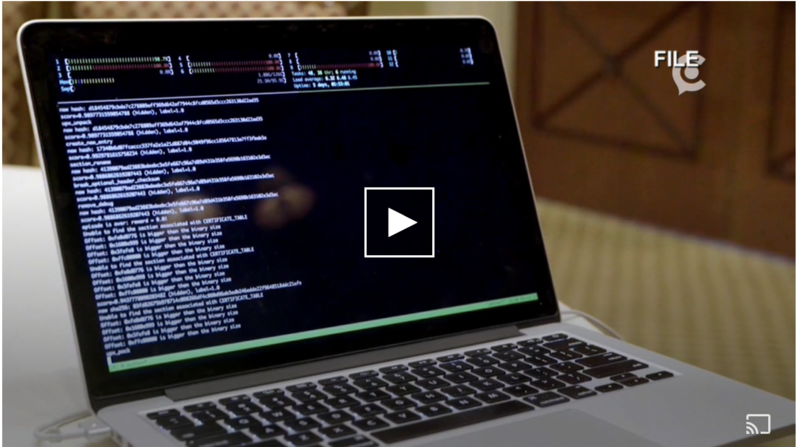 "We are extremely strict about what they're able to access on the internet and not able to access," said Lindsey Collins who is a stay-at-home mom.
Collins' three children work fully virtual for Christ the King Catholic School in Little Rock. Their living room, transformed into an at-home classroom filled with books, calendars and artwork.
Collins says she keeps a close eye on what sites her children access- no YouTube, limited online hours outside of school work and conversations among the family about the dangers of people on the other side of her children's screens.
"I can definitely see how this could become a problem if there is a household with two working parents," Collins said.
She knows it's a luxury that she can work so closely with her students online.
For parents who can't work as close with their students, schools rely on teachers.
"One of our most important assets we have are our frontline teachers." said Jimmy Hogg, director of technology for Pulaski County Special School District.
Using a light-speed filter system, PCSSD has the power to block sites online predators are likely to visit on their school-issued Chromebooks. Other applications, like GoGuardian, allow teachers to see in real-time what their students are doing online during class.
Lindsey Collins says she understands the benefits of the internet in regards to education, but that doesn't mean she can't be weary of her children's' safety online. She encourages other parents to be weary, too, and use tools like the Bark App and Kapersky Safe Kids to stay notified on what websites their children are visiting.
"The internet, while a great tool for education and learning, has also opened up a huge world of other information that children don't need to be seeing," Collins said.